Although all our fire pits will fit this bill, we have 3 in particular that create an ambiance best suited for entertaining large groups of people; the Firetable, Firetrough and Elevated Halo.
1) Maximize heat
The linear shape of these fire pits allows for a line of fire that is not only aesthetically pleasing but maximizes heat, great for keeping larger groups of people warm.

2) Table space
The flat surfaces of these fire pits allows for table space so guests can place their plates, drinks or even sit on some of them lending to a more comfortable social experience during the soirée.

3) Large outdoor furniture
If you have an outdoor sofa or a sectional, the Firetable, Firetrough or Elevated Halo are the perfect shape to match your furniture allowing you to maximize space and get more people around the chosen fire pit.

4) Larger spaces
These fire pits are very conducive to larger spaces allowing you to best plan your outdoor spaces for seating, dining, entertaining and games etc.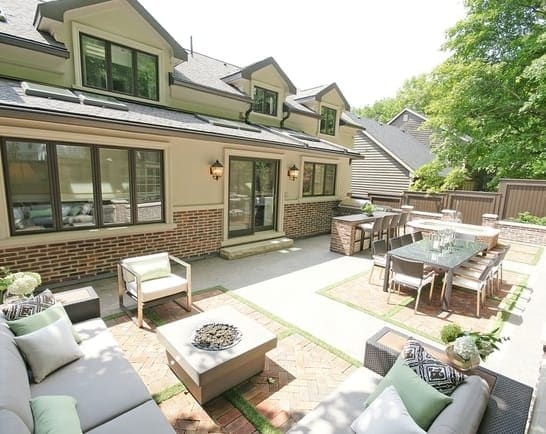 Designing your outdoor space should almost be as exciting as enjoying the finished result. Should you feel it has become daunting, let our design team experts help you get the best result for your space. Don't ever hesitate to call and talk with our friendly team – 1 877 255 3146.